Governors in Your Pocket
Now you can have information on all 50 United States Governors right in your pocket. The application is available in the Apple App Store for $1.99, keeping you updated for one full year. GovernorsPro for Mobile Web ($4.99) also keeps you updated for one full year and adds access from any computer or mobile phone with an Internet browser.
Governors offers all of the vital information you need to be an active and effective citizen. Learn all about who leads and manages your state as well as all of the others. Contact the governor's office in each state or their federal offices in Washington, DC.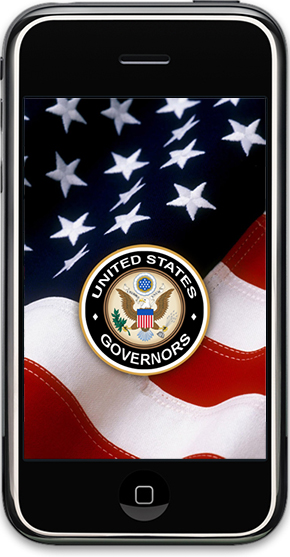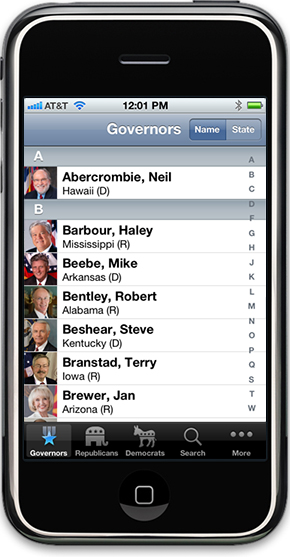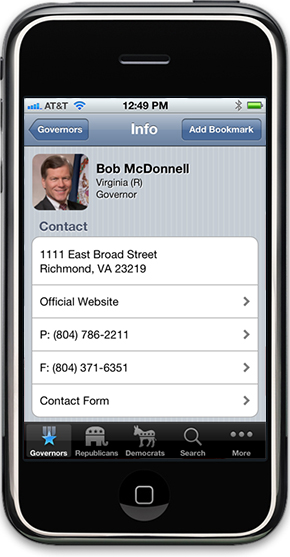 Search for the governor you want to contact and then call, email, or post feedback to their web forms. You can follow their social media use with easy links to their Facebook, Twitter, and YouTube pages. Visiting the captol? Tap on any address and get directions using Apple maps.
The application includes bookmarks you assign, a link to our Twitter feed and blog, polls on issues, user feedback, FAQ, and the ability to email us updates any governor.
INCLUDED INFORMATION
Full name

Color photo

Name of the state and party

Official website

State and DC mailing addresses with link to an Apple map

State and DC telephone numbers

Fax number

Contact link

Facebook

Twitter

YouTube

Recent news

Short bio