Oklahoma in Your Pocket
Now, you can have all of the members of the Oklahoma Legislature right in your pocket: Now available on the iOS App Store ($4.99) and mobile web browsers including Android, Blackberry, and Microsoft ($9.99).
OKLAHOMA IN YOUR POCKET is a low-cost mobile application, in partnership with Freedom Radio Arts, that offers all of the vital information you need to be an active and effective citizen. providing contact, staff, social media, committees, campaign, and biographical information. Keep updated with changes in the legislature with over-the-air updates for one year.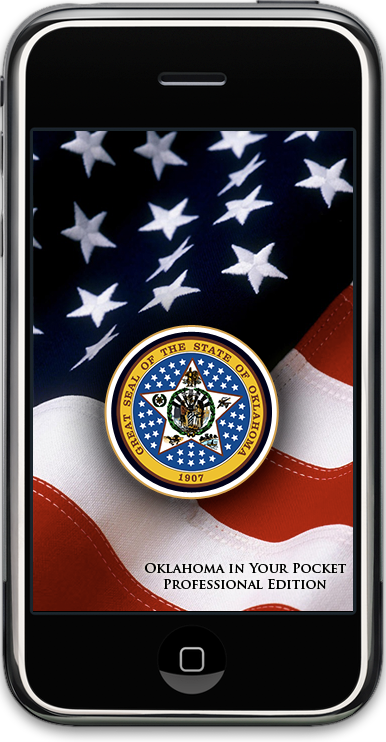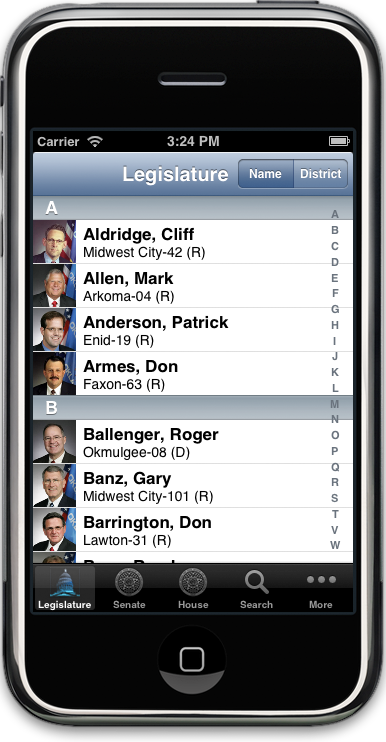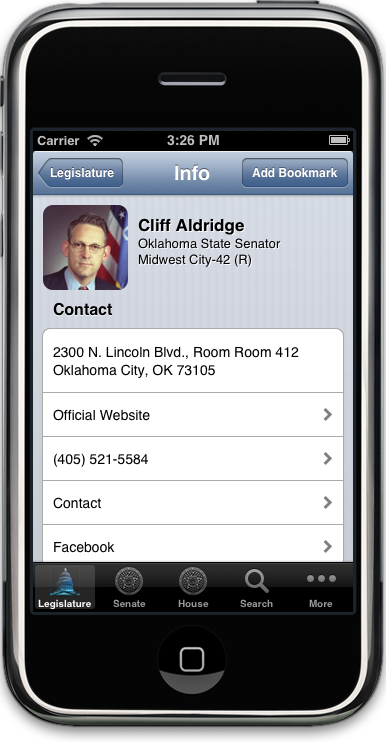 Search for the legislator you want to contact and then call, email, or post feedback to their web forms. Visiting the state capitol? Tap on any address and get directions using Maps. Want to follow the money? Tap on campaign finance and get a list of top contributors, industries, and economic interests. Want to follow legislation? Visit the "More" section and search for the bills you want to track and see how much the each member raised for his or her most recent campaign.
The applications include bookmarks you assign, a link to the official legislature bill information system, a special tab for new members of the legislature, a link to the governor's official website, a link to the Money In State Politics Oklahoma page, a link to the NewsOK.com mobile website, our Twitter feed and blog, polls on issues, user feedback, FAQ, and the ability to email us updates on members of the legislature.
Our goal is to maintain the most comprehensive and up-to-date data on members of the Oklahoma Legislature. Information in these applications is strictly maintained by our team and we also receive helpful updates from our users, which we check out to make sure they are correct.
INCLUDED INFORMATION
Full name

Color photo

District and political party

Title

District address with map link

Official website

Facebook

Twitter

YouTube

Telephone number

Email address or web contact form

Key staff names

Committees

Campaign news

Campaign finance

Campaign website

Campaign opponent and website

Most recent election results

Short biography