BlackBerry
Congress in Your Pocket for BlackBerry offers all of the major features in the iPhone version optimized for the speed of your device's browser. Use the directory that dozens of members of Congress and their staff rely on daily. Yearly subscriptions are only $99 and you can register here. For information on government or group discounts, please email us directly.
The following screenshots give you examples of what the application looks like on a standard BlackBerry. We have several more pictures available here.
~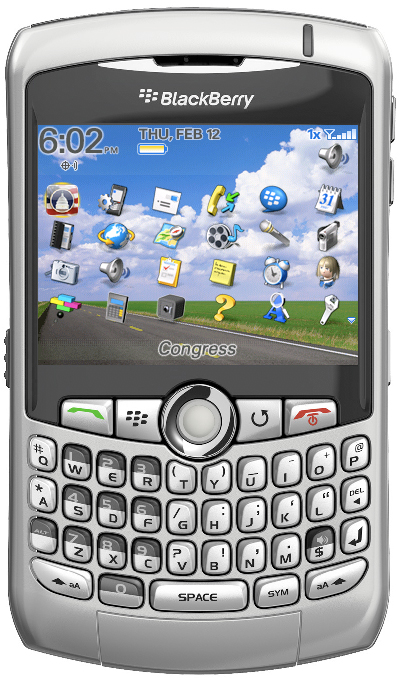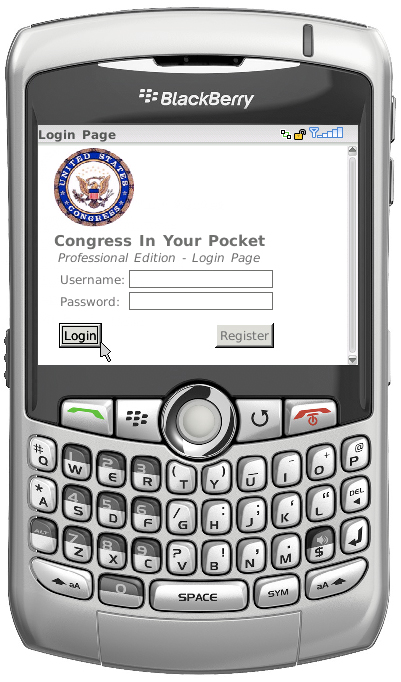 Choose the icon from your BlackBerry home screen and login with your username and password.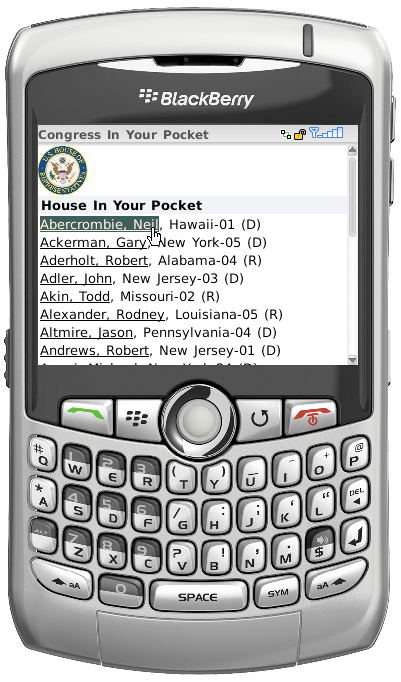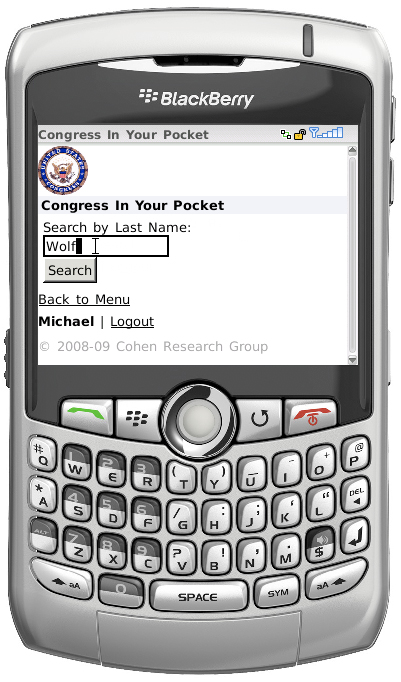 Select the member of Congress you want to view from a list or go directly to there with a search.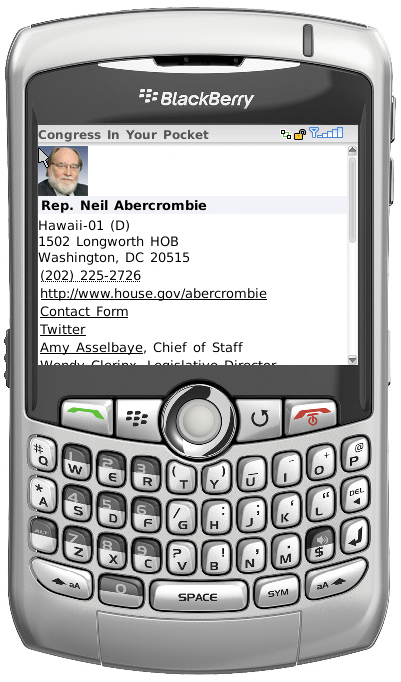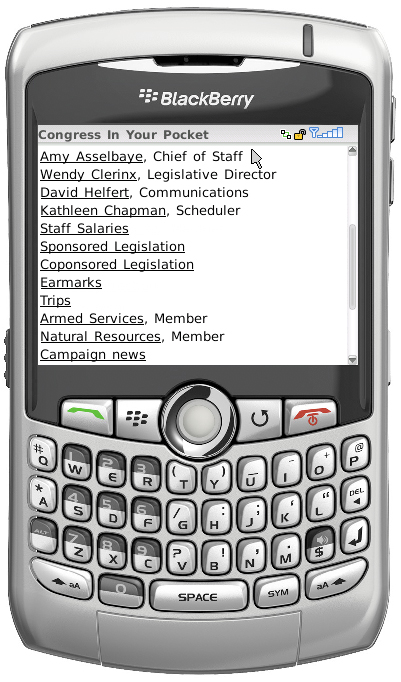 You can use the links to call the office or click on a link to a map, website, or Twitter page. Staffers can be contacted directly via email.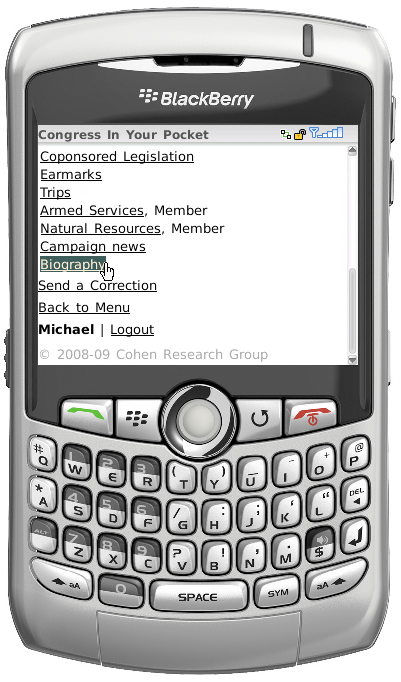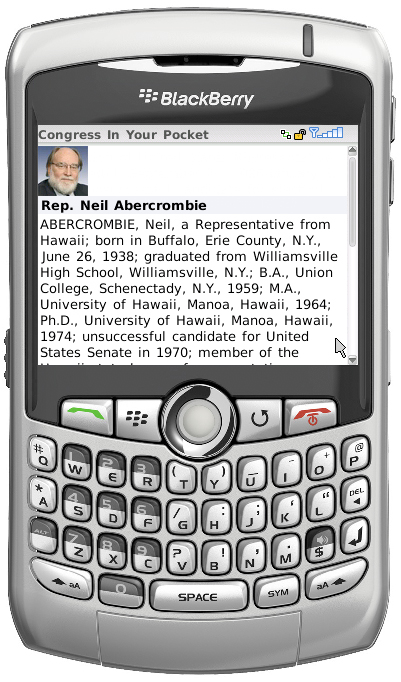 Scroll down and you can check out sponsored or cosponsored legislation, committee assignments or send a correction to our staff. Click on the Biography link and get up to speed before your meeting.